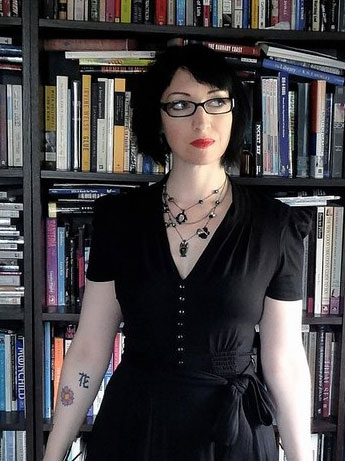 An author, editor and journalist on hacking, privacy, sexuality and critical issues that affect at-risk populations, Violet Blue is known for being outspoken and controversial.
Ms. Violet Blue is an investigative tech reporter for Engadget, ZDNet, and CBS News, as well as an award-winning sex author and columnist. In addition, her journalism resume includes seeing her byline on CNN, The San Francisco Chronicle, Forbes, MacLife, O The Oprah Magazine, CNET, Playboy, Penthouse, Bizarre, and many other magazines and websites.
Forbes and Oprah Winfrey have both called her podcast (Open Source Sex) "One of the Internet's most popular podcasts." Blue titled her podcast "Open Source Sex" for the intersection of technology and sex, and the free-flowing information exchange of the open source software movement.
She has authored and edited over 40 books, including five (Bronze, Silver and Gold) award-winners, some of which are now in eight translations. Her book on women and pornography is excerpted and featured on Oprah Winfrey's website, as well as in Oprah's magazine, and Violet went on The Oprah Winfrey Show to talk about her book, with Oprah.
Visit TinyNibbles.com
Testimonials
Very friendly staff! A must go back 🙂

Justin Wendling

Great staff. The girls at the front are always friendly and helpful. (The goth one is 😍) High quality selection of toys and products.

Nintai Outdoors TX

Best store in town for adult novelties. The manager is super nice and the staff is always helpful. We go there about once a month.

Ozzy Osborne

Wonderful selection.

Clark Potts

I love how helpful and friendly all the ladies were when I visited. Helped me find what I needed without a problem. Definitely will be going back.

Keny Espinoza