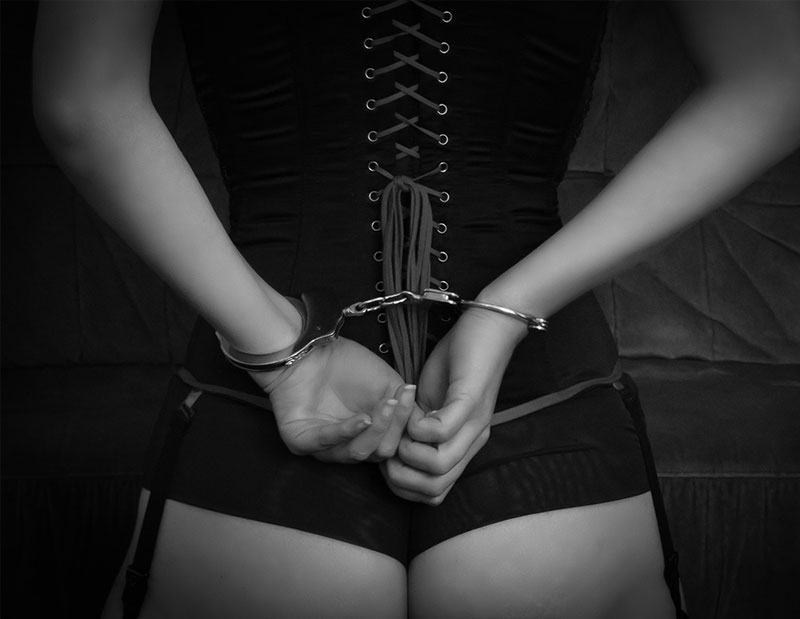 Sex toys, lingerie, and acting out fantasies are all popular ways to spice things up in the bedroom, but what about experimenting with the fine line between power, pleasure, and pain?
At least 36% of Americans admit to trying BDSM in the bedroom as a way to enhance their sex life and take on new roles. It's a sexual lifestyle where partners can act out on their desires.
What goes on in the world of BDSM? Here is everything you should know about BDSM for beginners.
The Ins and Outs of BDSM
Basic BDSM is all about power dynamics. It stands for bondage, discipline, sadism, and masochism.
64.6% of women have sexual fantasies about their partner dominating them. BDSM helps fulfill these desires for many couples. It's also a way of life for some people and the only type of relationship they engage in.
Domination and submission are other key elements of BDSM. This is where one partner holds all the power in a sexual scenario or relationship. The other partner submits to them, giving them full control.
These relationship roles are dominants and submissive. Some couples also choose to reverse these roles. Males and females can both be doms, or dommes (the female version) and vice versa.
BDSM often includes trying erotic sexual activities. This is most often in the form of bondage with ties, cuffs, scarves, ropes, and other restraints.
Another aspect of BDSM is discipline. This includes spanking, whipping, paddling, and punishing your partner for certain behaviors.
The idea is that this punishment is pleasurable for both the dominant and submissive. This act can even go as far as humiliating the submissive partner. Another element of this is teasing your partner to prolong their orgasm.
Sadism and masochism also define a BDSM relationship. This is where a partner gets pleasure from pain. They enjoy giving or receiving pain during the act of sex.
BDSM offers a way to spice up the bedroom for a couple. It can also act as a full lifestyle choice or change.
Enhancing Pleasure with BDSM
The roles of BDSM work to enhance sexual pleasure for both partners. It creates a sense of vulnerability that is sexually enlightening for many people.
A beginner's guide to BDSM encourages you to let go of sexual inhibitions. This way, you can strengthen your bond and create a new sense of intimacy. Giving up control to another can be liberating as well.
With BDSM, it's important to stay open-minded to new fantasies. There is also a great emphasis on physical and psychological stimulation.
Using a blindfold helps to achieve this and provides a better focus on new sensations. Many who engage in BDSM also take on role-playing scenarios in and out of the bedroom.
Dildos are the most popular sex toy in America, but there are many other props and sex toys that can enhance the BDSM experience.
This includes handcuffs, nipple clamps, chokers, whips, floggers, and studded paddles. Blindfolds, gag balls, anal beads, and vibrators are other ideas.
You can also try BDSM-inspired outfits, in materials like leather or latex. Stilettos and traditional yet sexy lingerie can also enhance your new sex life.
Trying out BDSM for the First Time
BDSM is all about trying new sexual experiences together. It's an exciting way to understand each other's sexual needs and wants.
The best way to begin BDSM is to ease into it. Start by tying or cuffing your partner to the bedpost. Scarves are best to start with as they are soft and easier to get out of.
You can also engage in some kinky sex play. Try light biting or spanking different areas of the body. Hair or nipple pulling, pinching, dirty talk, and sexting is also recommended.
A BDSM guide will often tell you to start in a comfortable setting, like a bedroom or hotel room. Once you get the hang of things, then move on to more expert-level activities. This includes ceiling restraints, sex swings, or restraints that strap beneath the bed.
Keeping BDSM Safe in the Bedroom and Beyond
It's important to understand that BDSM is a consensual relationship. It's best when there is trust and respect between partners.
BDSM basics involve the submissive partner giving full consent to all activities. The submissive partner should never feel abused or unsafe when trying BDSM.
Always be open about activities that both partners are comfortable engaging in. Set hard limits, which are activities that a partner is not comfortable trying.
Discuss beforehand if your BDSM relationship will be monogamous or not. Some who engage in a BDSM lifestyle enjoy going to group sex parties.
Set boundaries by establishing and using safe words. These help the submissive to maintain some control if things get too intense. The dominant partner should recognize these safe words and pause what they are doing.
There should be consistency in checking your partner's comfort levels. Ensure they are not becoming too overstimulated. BDSM involves being careful not to step over a partner's sexual limits.
Maintain open communication about how the submissive partner feels. This should be both during and after new sexual experiences.
It's also best to be realistic in your expectations. Don't compare your own BDSM experience to movies or porn. This allows you to have the safest and best possible sexual experiences.
The Best Experience in BDSM for Beginners
This guide will help you master the dynamics of BDSM for beginners. It will allow you and your partner to find the connection between power, pleasure, and pain. You'll experience lowered inhibitions, deeper intimacy, and an enhanced sex life.
Remember to start slow with light sex play, props, and toys. Here you can shop the full collection of bondage products to get started.
Testimonials
Very friendly staff! A must go back 🙂

Justin Wendling

Great staff. The girls at the front are always friendly and helpful. (The goth one is 😍) High quality selection of toys and products.

Nintai Outdoors TX

Best store in town for adult novelties. The manager is super nice and the staff is always helpful. We go there about once a month.

Ozzy Osborne

Wonderful selection.

Clark Potts

I love how helpful and friendly all the ladies were when I visited. Helped me find what I needed without a problem. Definitely will be going back.

Keny Espinoza