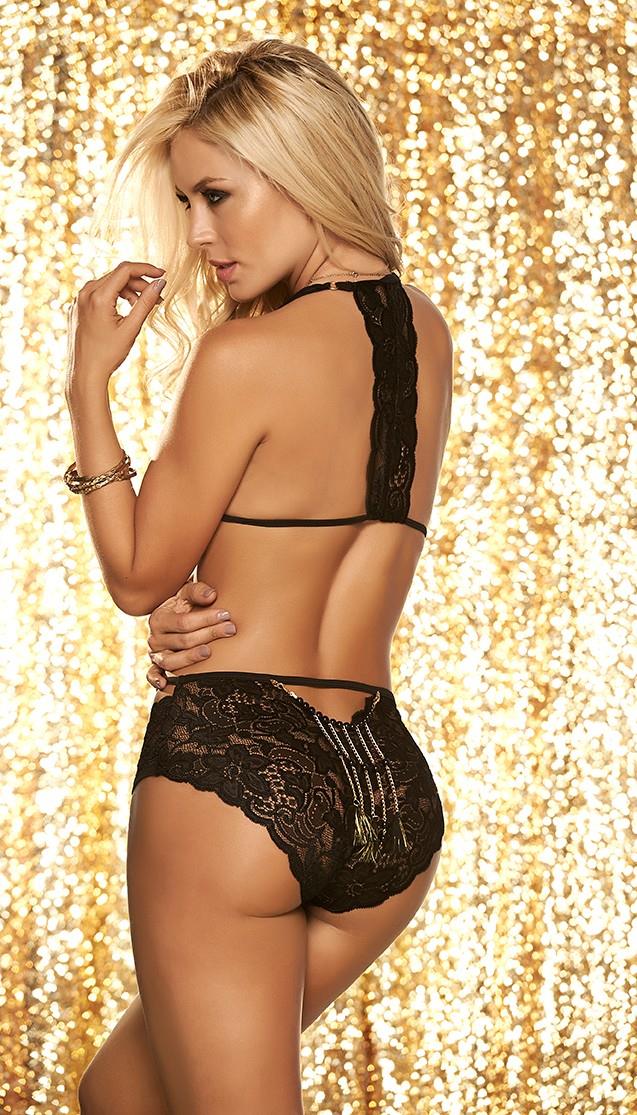 Two-Piece Lace Set features a racerback bra and high-waisted bottom. Bra features triangle cups, adjustable straps and a clip in the front. Fashionable panty with the perfect touch of tassel chains hanging in the back.
Available at select Cindie's locations.
Recent Posts
Testimonials
They are great!!!!! Faith was fantastic [Shepherd] and prices are great. I went to 3 other shops not even 10 minutes apart from Cindie's and I ended up spending my money in there!

Taylor D.

I've never had a bad experience at any Cindie's locations! The gals working here [Shepherd] are so helpful and knowledgeable about all the products they carry. Since it was a slow night, the employee Faith showed my friend and I all around the store and was kind enough to share some fun stories about her […]

Sam K.

I came in today not expecting to get anything and just browsing around with a friend of mine, and Gaby and Nora [Westheimer] were so helpful and were able to show me something I didn't even know I needed!!! Sweetest, honest and made me feel so comfortable. I'll definitely be coming back!

Kimberly N.

Susie and Gabbie are amazing! They made my experience super fun and comfortable! ♡

Amanda Ashby

Cindie's is brightly lit, run by women and a comfortable place for a woman to shop. It isn't sleezy at all like many similar places. I've always found the staff incredibly helpful with a good sense of humor.