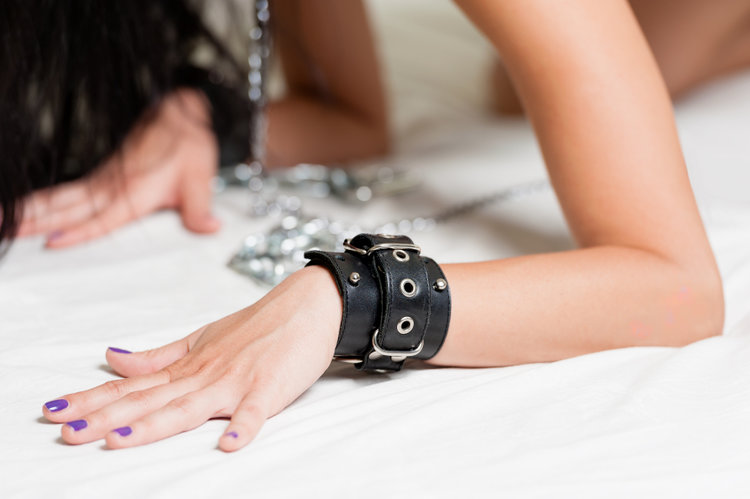 BDSM has long been deemed a paraphilia—meaning an unusual sexual interest—by psychologists and psychiatrists. The classification of BDSM as a paraphilia implies that it's likely to be a pretty rare sexual practice in the overall population. But is that really the case? Just how many people have ever had a BDSM experience before?
This question has been difficult to answer with any degree of certainty because, historically, nationally representative sex surveys haven't routinely inquired about BDSM. As a result, we've had to base most of our knowledge on the results of convenience samples, which aren't representative of the population and therefore don't tell us as much about actual prevalence rates. However, a recent national US sex survey offers useful insight.
The study, published in the journal PLOS ONE, explored Americans' interest in and experiences with various BDSM acts. Here's a brief summary of what they found:
21% of women and 22% of men said they have tied up a partner or been tied up during sex before.

14% of women and 16% of men said they have playfully whipped a partner or been playfully whipped as a part of sex play.

34% of women and 30% of men said they have spanked a partner or been spanked during sex before.

3% of women and 4% of men said they have been to a BDSM party or dungeon before.
Even more Americans expressed interest in bondage, whipping, and attending BDSM parties than had engaged in these behaviors previously. In other words, BDSM interest appears to be quite a bit more common than BDSM behavior.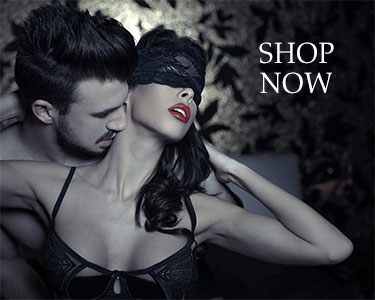 When you consider that one-third of Americans from a nationally representative survey report having engaged in spanking and, further, that spanking is just one of many different forms of BDSM, this tells us that BDSM is far from a rare or unusual sexual interest or behavior.
If anything, this survey probably underestimates the popularity of BDSM because it did not inquire about a wide range of BDSM behaviors. For example, inquiring about dominance-submission play would have likely yielded higher numbers, especially considering that dominance and submission are among the most popular sexual fantasies.
More research would clearly be useful, especially research with national samples that inquires about the full spectrum of BDSM behaviors. That said, the current results are important because they suggest that BDSM is a far more common sexual interest and behavior than previously assumed.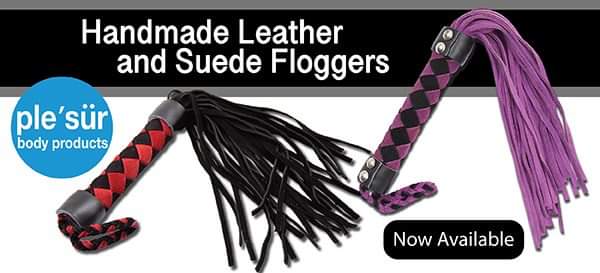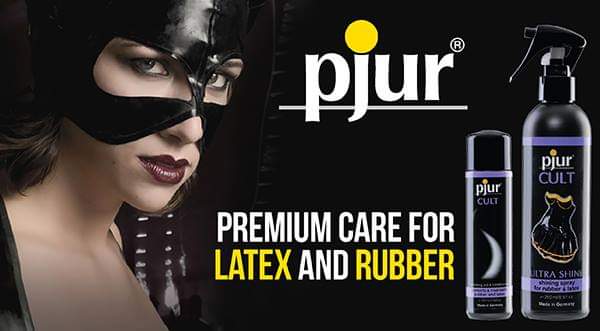 Recent Posts
Customer Service
This location is on my way home so easy and convenient. Elizabeth at the front is always so helpful and friendly. If I can't find what I'm looking for, she […]

Robert B.

Great customer service. I felt welcomed and were laughing and found what I was looking for in seconds. [Tomball]

Didi S.

1. Friendly staff, made me feel extremely comfortable!! 2. Affordable prices I've been to this store many times and I won't stop going. [Washington]

Natalia Z.

This is my all time favorite place! I get all my good swimsuits from here and they are perfect for allowing more of your body to tan without being inappropriate! […]

Rachel H.

Love it! They had exactly what I was looking for in making the night special for my hubby's birthday! He absolutely loved it!!! Will definitely be back to shop for […]

Crystal K.

The workers here were fantastic and super helpful. Usually when I'm in an adult shop and I have to interact with the employees I leave feeling acutely uncomfortable and embarrassed, […]

Piper C.

This store has an amazing collection of toys as well as lubes, lingerie, BDSM gear, and novelty items to make every night an unforgettable one. The staff perform at the […]

John M.

Awesome selection of lingerie and exotic dance wear. Expansive selection of toys and adult entertainment. More inclusive of all lifestyles as well. Top-rated brands and fair pricing without outrageous mark-up. […]

Steeva Lynne

Loved the staff! The two girls that help me and my husband were so nice and helpful. It's hard to find employees like that. [Tomball]

Haivan Bui

Great customer service here. Angel and Brandi are the best. 10/10 will shop here again. [The Woodlands]

Ozzy Osborne

John deserves a raise! He was super friendly and helpful throughout our shopping experience. He recommended products for us and gave us his insights on ones we found ourselves. He […]

Awna C.

It has been several years since I visited an adult novelty store, and never one in this chain. Brooke and Raven took such great care of me, answered all my […]

Nancy K.

I'm a guy and kinda private. Walking into the store, I was greeted and left alone to "browse" which is what I wanted.  After having difficulty finding the product I […]

Mike S.

I love how friendly and knowledgeable the staff are and the quality of the products they offer is amazing in comparison to other stores. I will return to them again. […]

Pestica88

Like the staff, always friendly they make you feel comfortable. [Tomball]

Theo Brown

Great service from the associates! They were very helpful, and helped me select the product best for me. They have a large selection of toys. I am satisfied with the […]

Chancey

I love it! The hubby and I always have a great time here. The clerks are so nice and helpful. [Tomball]

Lisa Oliver

Great customer service! A very wide selection made it hard for me to decide on what to get. Both salespeople were friendly, knowledgeable and non-judgemental! I definitely recommend this store […]

Carlos H

They are great!!!!! Faith was fantastic and prices are great. I went to 3 other shops not even 10 minutes apart from Cindie's and I ended up spending my money […]

Taylor D.

The Woodlands location is the best!!!! All the latest and best toys, and let me tell you they know their stuff!

Amber Shackelford